We love to explore the attractions and hidden gems within our local community, and discover the magic that makes West Wales truly special.
Our recent escapade led us to the Afon Mêl Honey Farm & Meadery, set in an old chapel on the rural outskirts of New Quay. From the moment we stepped through their doors, we were greeted with warm smiles and an authentic passion for all things bees and honey.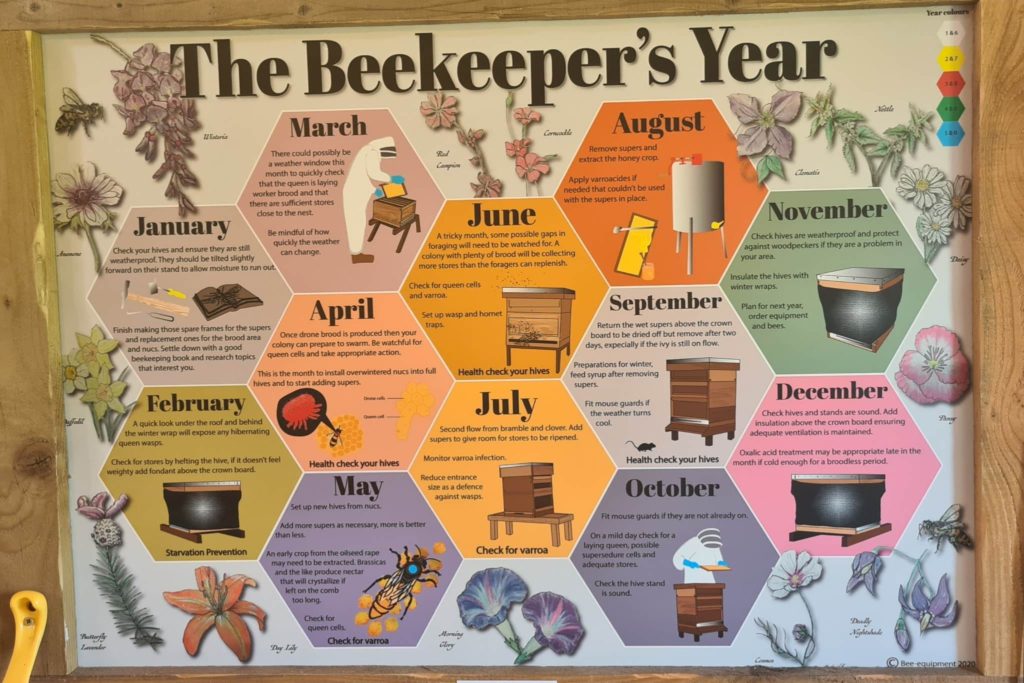 The honey farm offered us a fascinating glimpse into the captivating world of beekeeping, with a unique exhibition that allows you to get up close with live honeybee colonies and see them at work. We learned about the busy bees' vital role in pollination, and the art of crafting delicious honey.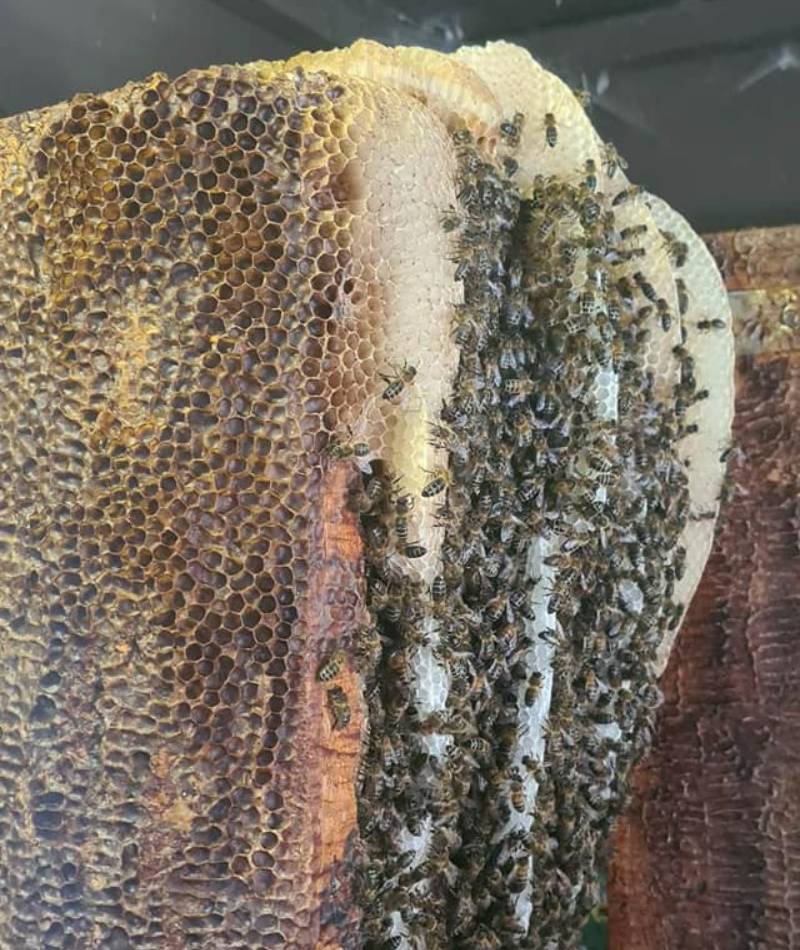 After our bee-filled adventure, we couldn't resist exploring the honey farm's charming shop. From honey-based food & drink and skincare to ceramics, gifts, and more, it was a great opportunity to support local producers whilst taking home some of the region's finest offerings!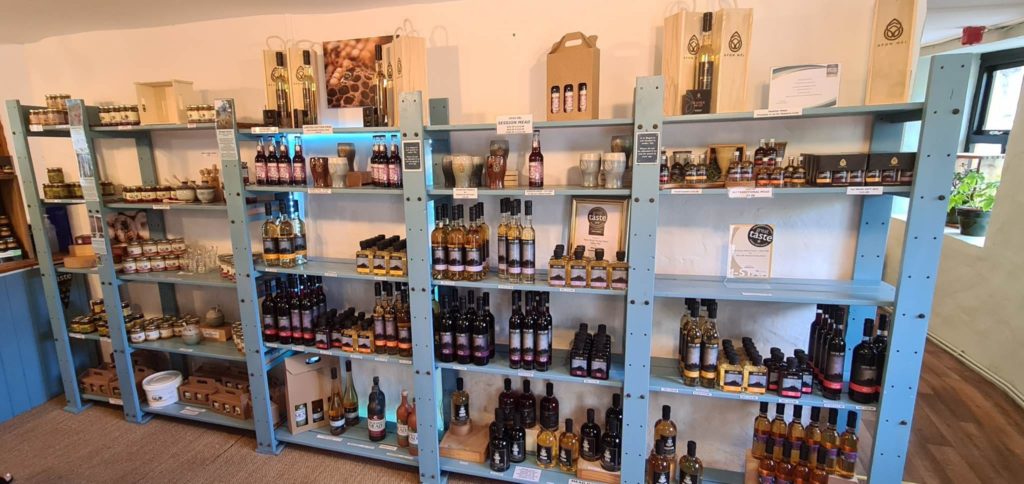 We then treated ourselves to a heavenly cream tea with a honey twist. Imagine warm, fluffy scones slathered with creamy clotted goodness and drizzled with the finest honey. A taste sensation! The cream tea was perfectly paired with a mead tasting session, as the farm produces one of the largest collections of real mead in the UK. We sampled lots of delicious flavours including heather, blackberry, ginger, raspberry, apricot and cherry. Ginger was our top choice!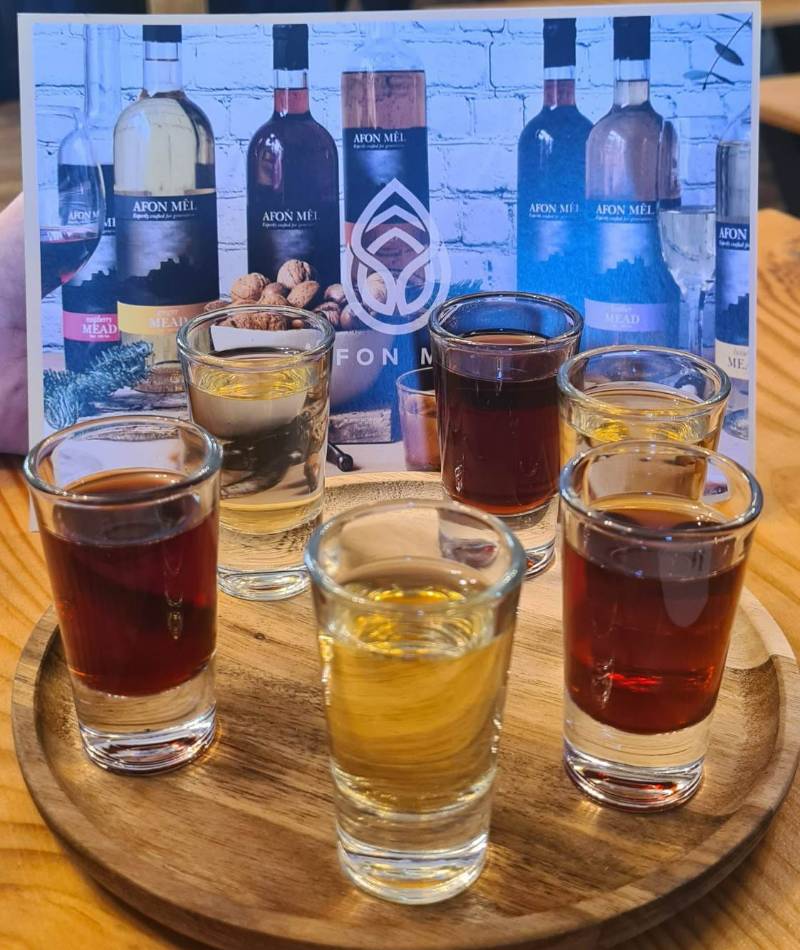 If you find yourself in West Wales (maybe during your stay at The Enchanted Oak!), we highly recommend making a stop at the New Quay Honey Farm. Immerse yourself in the world of bees, savour the flavours of their delicious honey, mead and more, and embrace the warmth of the local community. It's an adventure you won't want to miss!