Our journey started with a simple idea: a magnificent oak tree and a desire to create a special place to enjoy nature's wonders.
Creating this haven was no small feat. We put in endless hours of planning, designing, and crafting to make every corner of The Enchanted Oak feel just right. From handcrafted decorations that embrace our love for the environment, to using recycled and upcycled materials, we've made sure that every detail adds to the experience.
As you explore, you'll notice the soothing colours inspired by nature, inviting you to relax and unwind. Our goal is to provide more than just a place to sleep – we want to offer an experience that connects you with the natural world and leaves a lasting impression.
Whether you're seeking a quiet moment, inspiration from the outdoors, or a break to explore Ceredigion's attractions, The Enchanted Oak is ready to welcome you. Step through our gates and enter a world where you're not just a guest; you're a friend who shares our love for nature's enchantment.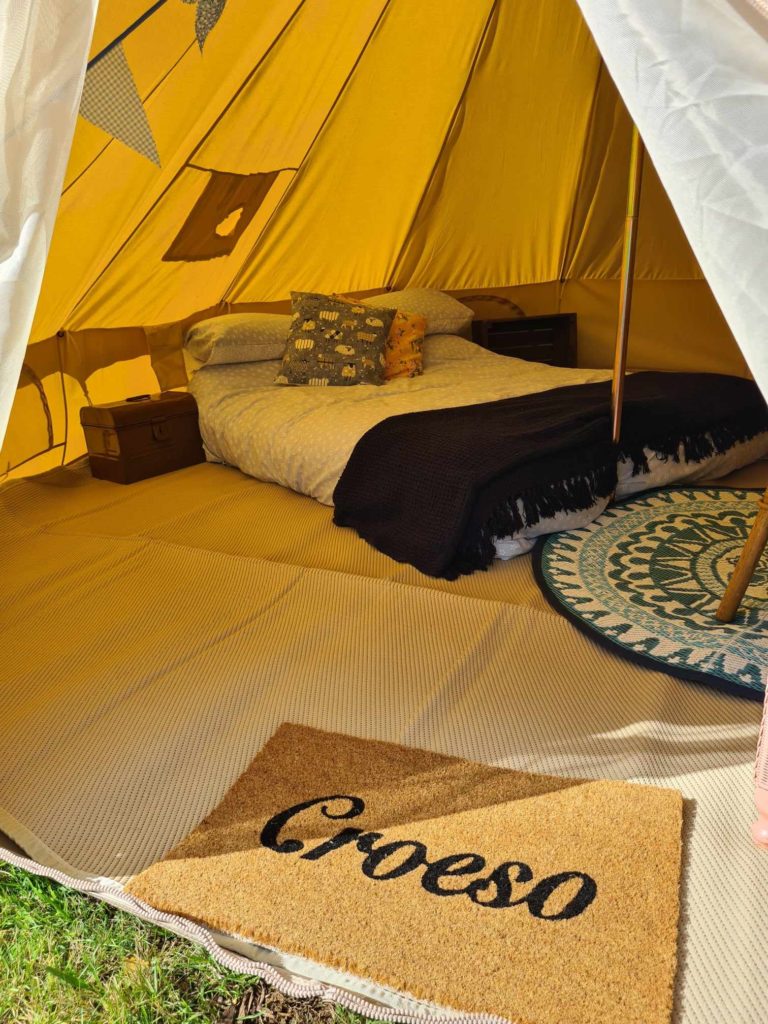 Our first guests arrived in glorious sunshine, taking in the tranquillity and beauty around them. As they departed, they left as friends, carrying a piece of The Enchanted Oak's magic with them. We're excited to extend our invitation to you – join us in the shade of the ancient oak tree and experience a true escape from the noise of everyday life.
Whether you're planning a family adventure, a romantic retreat, or a solo getaway, The Enchanted Oak offers an experience beyond the ordinary. The dream that began under the oak tree's branches is now a reality that we're eager to share.
So, come on over, step through the gate, and let us show you what The Enchanted Oak Camping & Glamping is all about. We're here to welcome you with open arms and provide a space where nature's embrace is all you need to unwind and find peace. We look forward to your visit!
See you soon!